DRUG CRIMES ATTORNEYS IN OVERLAND PARK, KANSAS
Attorney Thomas J. Erker and his son, attorney J. Ryan Erker, are lawyers whose legal practice centers on representing clients accused of serious crimes, including adults and juveniles facing drug charges for possession and/or sale of all narcotics, including marijuana, methamphetamine, cocaine, oxycodone, and prescription medication. This firm has over 30 years combined experience providing responsive, skilled and knowledgeable protection of clients throughout the Kansas City metro area.
Whether you have been accused of possession of marijuana or you are facing felony drug trafficking charges, our firm is here to explore every possible defense on your behalf.
It is important that you retain the services of a lawyer as soon as possible after your arrest or contact with law enforcement. Erker Law Firm attorneys frequently contact prosecutors and investigators as soon as criminal charges are being considered, before formal charges are filed, to gather as much information as possible and work to prevent any charges from being issued at all.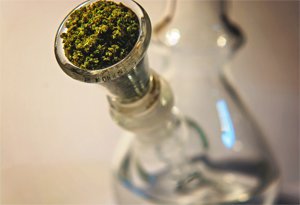 PREPARE YOUR CASE RIGHT FROM THE START
Your defense should begin the moment that law enforcement contacts you about a pending investigation. If you've already been cited or charged, then you already know the importance of consulting with an attorney in light of the criminal charges and pending court date. However, if you believe you may be the subject of a criminal investigation or facing charges in the future, we encourage you to contact Tom or Ryan Erker today to discuss your defense. Often, the best defense can begin well before any charges are filed, with an attorney working to collect information, protect your interests, and guide you through this unfamiliar process.
CRIMINAL DEFENSE PRACTICE
We defend clients accused of drug crimes, including juvenile charges, such as:
Possession of paraphernalia

Drug trafficking, drug possession with intent to distribute

Marijuana, cocaine or methamphetamine possession, unlawful possession of a controlled substance

Felony drug crime charges

Drug prescription fraud
FULL INVESTIGATION, FULL PROTECTION OF YOUR RIGHTS
Drug cases often hinge on issues of search and seizure or improper police procedure. We will investigate these issues, and if we find the slightest hint of improper procedure or violation of your rights, we will seek to get your case dismissed. At all times when you work with us, you will know what is happening in your case, and you will have an attorney prepared to answer questions and provide reassurance throughout this difficult time.