SEX CRIMES ATTORNEYS IN OVERLAND PARK, KANSAS
When you are facing a sex crime charge or under investigation for sexual assault, Internet solicitation or any other sexual allegation, the initial investigation can go a long way toward determining how your case is ultimately resolved — or if you will even be charged at all. The most important step is the first phone call you make to seek representation from professional attorneys to ensure that you protect yourself against the crippling consequences of criminal sexual allegations during a hostile investigation.
The ramifications and social stigma of a sex crime conviction are too great not to have an attorney experienced in representing clients accused of sex crimes — one who has a proven track record. At the Erker Law Firm, P.A., we have been protecting the rights of clients charged with sex crimes for nearly 30 years.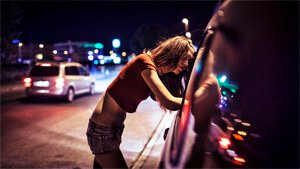 TIRELESS, SKILLED DEFENSE OF CLIENTS' RIGHTS
We understand the seriousness of our clients' situations, and we recognize that our clients are just ordinary people who have been falsely accused, made a mistake in judgment, or are caught in a bad situation. Precisely because of our extensive experience and knowledge of the law, we are in a position to negotiate with prosecutors and officers to help them see our clients as members of society with families, jobs and reputations to uphold. In addition to working on your behalf in this manner, we will thoroughly investigate every aspect of your case as we build a strong, strategic defense.
CRIMINAL DEFENSE
Our defense practice includes defending clients accused of the following:
Internet solicitation

Distribution of pornography

Possession of child pornography, including images of pornography on a hard drive

Rape, sexual assault, aggravated sexual assault

Statutory rape

Molestation

Aggravated criminal sodomy

Felony criminal defense
We offer responsive, prompt and caring client service coupled with skilled criminal defense. Hiring a lawyer who represents your interests exclusively is priceless.