WHITE COLLAR CRIMES ATTORNEYS IN OVERLAND PARK, KANSAS
When you are facing charges or being investigated as a suspect in a white collar crime, having an attorney who is committed to tracking the case's paper, financial and Internet trails can make a significant difference in the outcome of your case. At the Erker Law Firm, in Olathe, Kansas, we thoroughly investigate every piece of evidence, uncovering all possible defenses in the mounds of data.
We know that a key concern of our clients is how to limit the damage charges such as these can have on their reputations and their ability to maintain a job or obtain employment in the future. Our firm's efforts are focused on protecting your rights, helping you avoid a prison sentence and, if at all possible, avoiding charges altogether.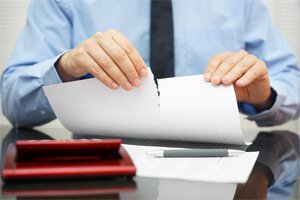 FIGHTING TO PROTECT CLIENTS' RIGHTS AND FREEDOMS FOR NEARLY 30 YEARS
Even if you believe that you may have committed a white collar crime, the severity of your sentence and consequences can vary greatly. The most important step in your case will be contacting an experienced attorney to begin defending your case as soon as possible.
WHITE COLLAR CRIME DEFENSE PRACTICE AREAS
Areas of practice include:
Theft

Embezzlement, including felony embezzlement

Bad checks

Fraud, corporate fraud

Misrepresentation and breach of fiduciary duty

Forgery